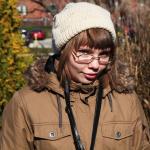 Anna is a voracious learner and prolific technologist. Her background is in Drupal, (she's an Acquia Certified Grand Master in Drupal 9, 8 and 7), and she brings real-world lessons learned from over six years of agency experience, and a life before that in video game development to the training material she produces. Anna has a master's degree in computer science and implements principles of fundamental computer architecture in her solutions. She has architected award-winning enterprise content personalization strategies.
 
Description
You have been managing your Drupal website for some time, you know the foundation so well that you can navigate it with your eyes closed? It's time to move to the next level. Search API, Layout builder setup, Advanced Views may sound scary and very developer-focused but with step-by-step instructions, you will be able to master them in no time.
In this training, you'll learn how to setup and configure search servers and indexes, search views, filters, and facets. We will demystify relationships in views, advanced filtering, and aggregation as well as cover some advanced display types. We will demonstrate how to setup Layout Builder and tune it for your needs using additional contrib modules.
Come and learn advanced techniques that will allow you to do even more on your Drupal site without the need to rely on a developer.